All Things Halloween
When the nights start getting longer and the days turn cooler my thoughts turn to Halloween and things that go bump in the night.
Halloween is a time to embrace your inner ghoul, and it all starts with planning. From deliciously eerie food to hair-raising decorations. Whether you're throwing a spine-tingling party or simply want to enjoy the holiday to the fullest, we've got you covered.
Halloween, also known as All Hallows' Eve, is a beloved holiday celebrated on the night of October 31st. It's a time when the boundaries between the living and the dead blur, and people engage in various spooky and fun activities. So, let's take a closer look at the magic of Halloween.
The Origins of Halloween
Halloween has ancient origins, dating back over 2,000 years to the Celtic festival of Samhain. This festival marked the end of the harvest season and the beginning of winter. It was believed that on the night of October 31st, the boundary between the living and the dead was at its thinnest, allowing spirits to cross over into the world of the living.
With the spread of Christianity, Samhain was incorporated into Christian traditions as All Hallows' Eve, the night before All Saints' Day. This blending of cultures added religious significance to the holiday.
Today's Halloween celebrations are a mix of these ancient and Christian traditions. People still believe that spirits roam the earth on Halloween, and they dress in costumes to ward off malevolent ghosts. Children go trick-or-treating, visiting neighbors' houses to collect candies and treats.
Celebrate Halloween
Halloween Food: A Feast of Frights
Whip up a creamy brain or a garlicky heart to get your Halloween off to a delicious start.
Check out our post on Halloween Food Here for our chicken mousse brains and tomato garlic heart among others.
For a crowd you can always make a batch of our Pumpkin Chili.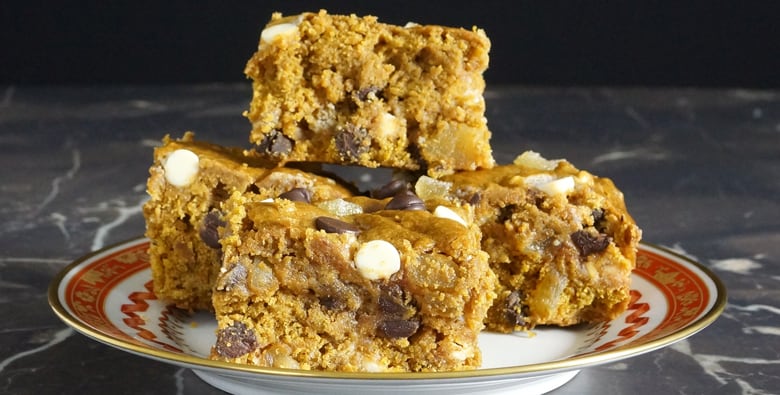 For dessert try our Pumpkin Blondies or stop the show with a Pumpkin Soufflé.
Halloween Cocktails: Spine Chilling and Soul Warming
Blackberry martinis, glowing highballs and more. Check out our post for the recipes at Halloween Cocktails.
For a great cocktail as dessert be sure to try our Pumpkin Spice White Russian.
Deck The Halls With Black And Orange
Decorating for Halloween doesn't need to be disposable plastic stuff. You can give off a great Halloween vibe with some well chosen black and orange accent pieces. Check out our post on Halloween Decor for some ideas.
And pumpkins are always right – See our faves in Glass Pumpkins – Perfect Fall Decor.
Ghostly Reads: Halloween-Inspired Books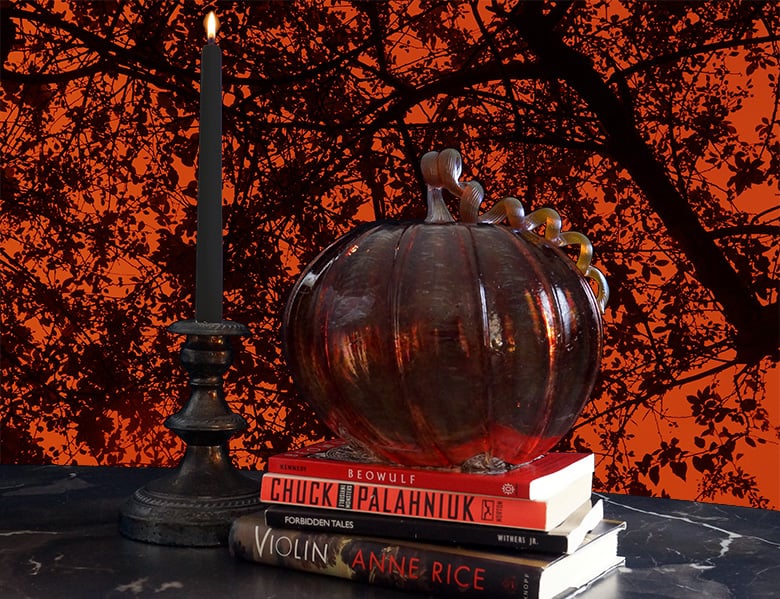 I love getting in the mood with a great scary book. As soon as the weather cools I'm looking for something to read that will leave me with chills. Check out some of my favorite reads in Halloween Books.
Halloween Music – Eerie Sounds for the Occasion
Creepy ambient sounds, classic Halloween party music, to haunted house effects; we run down our favorite albums for your best Halloween party. Check out Halloween Music for all of our picks.
Halloween Party Ideas That Go Bump in the Night
We love a party, and especially a Halloween party! We have some of our fave party decorations, favors, and more at our post Halloween Party Ideas – Check it out!
Sweet Tooth's Delight: The Best Halloween Candy
Halloween meant only one thing to me growing up – candy! While it still does seem to revolve around that. We round up our faves in our Halloween Candy Guide to help you get the good stuff.
Conclusion
Halloween is a time of magic, mystery, and merriment. It's a holiday that allows us to embrace our inner child, explore our creativity, and indulge in sweet treats. Whether you're carving pumpkins, donning a spooky costume, or handing out candies to trick-or-treaters, Halloween brings joy and excitement to people of all ages. So, get ready to celebrate this wonderful holiday and have a spooktacular time!