Last Updated on April 2, 2023 by David Michael
Disclosure: This post may contain affiliate links, meaning we may earn a commission if you make a purchase using our links.
Let's raise a glass to Ignacio 'El Nacho' Anaya Garcia, who created nachos at the Victory Club restaurant in Piedras Negras, Mexico in 1940. At the request of a regular customer for something different, Ignacio combined freshly fried tortilla pieces with melted cheese and topped them with pickled jalapenos.
From a simple snack with a topping of jalapenos, to the loaded version with a bit of everything – homemade nachos can be as easy or as complex as you want them to be. A quick snack to a full meal, nachos are simple to make at home.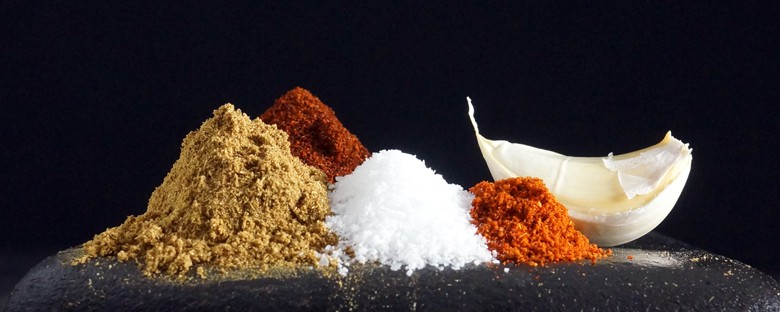 Everything Nachos Recipe
13-16 ounces tortilla chips
4 cups shredded cheddar cheese
1 pound ground beef
1 tablespoon oil
2 cloves garlic, finely minced
1 teaspoon kosher salt
2 teaspoons chili powder
1 teaspoon ground cumin
1/4 teaspoon cayenne pepper
1 15-16 ounce can of refried beans, or 2 cups homemade refried beans
Additional Toppings:
Sour cream
Guacamole
Salsa
Diced seeded tomatoes
Sliced black olives
Sliced radish
Sliced fresh or pickled jalapenos
Chopped cilantro
Diced red onion
Sliced green onion
Cotija cheese.
Preheat the oven to 350 degrees F.
In a medium skillet over medium high heat, heat the oil. Add the ground beef and cook until the beef is browned, about 5 minutes, breaking the meat apart with a wooden spoon. Drain any excess oil.
Add the garlic, salt, chili powder, ground cumin, and cayenne pepper. Stir to combine.
Reduce the heat to low. Add the refried beans and stir to combine. Heat until everything is heated through, about 3-5 minutes.
Place the tortilla chips in a shallow layer on a baking sheet or pan.
Top them with half of the shredded cheese.
Add the beef and bean mixture, dropping the mixture with a small spoon.
Cover with the remaining shredded cheese.
Place the nachos in the oven and bake for 5-7 minutes, until the cheese is melted.
Remove from the oven and top with any additional toppings that you like.
Serve with salsa and guacamole on the side if desired.
Check out our recipe for Guacamole.
Meat and Bean Options
Don't want ground beef?
Try shredded chicken, diced carne asada, carnitas or other pulled pork. Chorizo makes a great spicy topping.
Crumbled tofu can be used instead of ground beef for a vegetarian version. Just be sure to use a vegetarian version of refried beans.
You can also just skip the meat entirely for an easier and faster nachos.
Refried beans can be replaced with black beans, pinto beans, any beans you like. Use about 1 1/2 cups of freshly cooked, drained beans; or a 15-16 ounce can of rinsed and drained beans. Or omit the beans altogether, they're your nachos to top the way you like.
Cheese Options
Use queso sauce instead of shredded cheese. Just thin our queso dip with an additional tablespoon or two of liquid and you have a pourable nacho sauce.
Place the tortilla chips on a serving tray or pan sheet and add the beef and bean mixture.
Pour queso sauce over and top with toppings.
Pan Options
I like to make these in a half sheet pan. This is the one I use. You can use just about any oven safe pan you have. 9 x 13 pans work great. I've even made these in a large cast iron skillet. You may have to do two layers of chips in a smaller pan, just sprinkle some cheese on the first layer then add the rest of the chips.
Check out our recipes for Guacamole and Salsa for excellent homemade options.
For a great super bowl or any game day party, try our Welsh Rarebit Cheese Ball.
Recommended Products
As an Amazon Affiliate, I earn from qualifying purchases.
These tortilla triangles are perfect for nachos. Made with just three ingredients, they don't have any additional flavors and lets the flavor of your nachos shine through.
This is one of the most versatile things I use in my kitchen. It gets used for nachos, with the rack it's a roasting pan. The rack works as a cooling rack too. I put this pan to a lot of uses. It's the pan that I use for my Oven Baked Ribs and also for my Baked Ham with Brown Sugar Bourbon Glaze.
I love nachos and can eat them anytime. And I always make a batch or two for Cinco de Mayo