Last Updated on September 17, 2023 by David Michael
Pumpkin Blondies
Disclosure: This post may contain affiliate links, meaning we may earn a commission if you make a purchase using our links.
As the weather cools we begin baking more. What better way to celebrate the harvest than with these pumpkin blondies. Richly flavored with cinnamon, ginger, and nutmeg these pumpkin blondies take it over the top with dark chocolate chips, white chocolate chips, and crystalized ginger.
Perfect for a Halloween party, part of a Thanksgiving dessert board, or anytime you want a fall flavored treat.
Pumpkin Blondies Recipe
1 cup of butter (2 sticks), plus additional for pan
1 3/4 cups brown sugar, packed
2.5 cups flour
1/2 teaspoon baking powder
1/2 teaspoon baking soda
1 tablespoon ground cinnamon
1 teaspoon ground ginger
1/4 teaspoon ground nutmeg
pinch ground cloves
1/4 teaspoon salt
2 eggs
1 cup pumpkin puree
1 cup dark chocolate chips
1 cup white chocolate chips
1/2 cup crystalized ginger, chopped.
Preheat the oven to 350 degrees F.
Lightly butter a 9 x 13 baking pan. Line bottom and sides with parchment, allowing for an overhang on the long sides. Lightly butter the parchment paper inside the pan.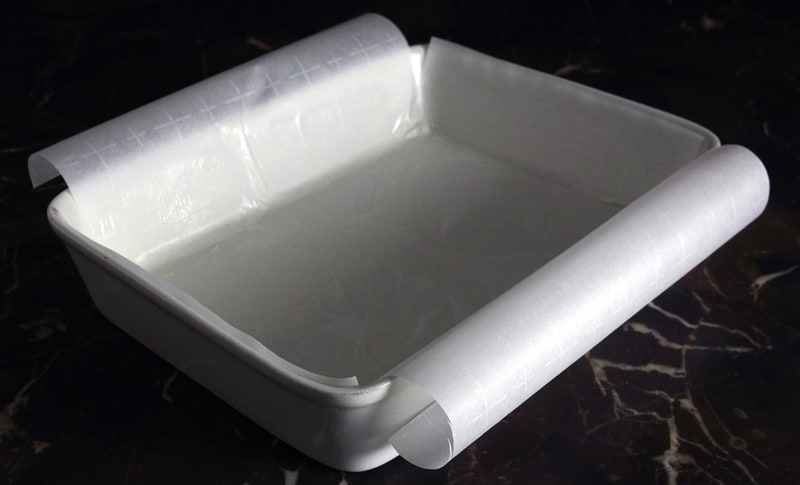 In a medium saucepan, melt the butter. Stir in sugar and transfer to a large bowl and allow to cool.
In a medium bowl, sift together the flour, baking powder, baking soda, cinnamon, ginger, nutmeg, ground cloves, and salt.
When the butter mixture has cooled whisk in the eggs one at a time until the mixture lightens a bit.
Stir in the pumpkin puree.
Fold in the flour mixture until just combined.
Fold in the dark chocolate chips, white chocolate chips, and crystalized ginger.
Spread the batter into the prepared 9 x 13 pan and bake for 40-50 minutes, until a toothpick inserted in the center comes out clean.
Allow to cool in the pan placed on a wire rack. When cool use the parchment paper overhang to lift the blondies out of the pan.
Remove the parchment paper and cut into individual blondies.
Makes 24-36 blondies depending on how large you slice them.
I hope you enjoy these gingery pumpkin blondies!
For the classic, be sure to check out our Classic Blondies Recipe
For more Halloween Party Food ideas – check out our post: Halloween Food
Be sure to check out All Things Halloween for all of our Halloween and related links.
Recommended Products
This is the pan that I use. HIC's high quality porcelain baker is what I use for these pumpkin blondies. It's great for just about anything – even lasagna! The high gloss glaze is easy to clean, and this is dishwasher safe.
Parchment paper is a game changer for your baked goods – nothing sticks! This one has grid lines printed on it (see my parchment paper lined pan above) that makes it a breeze to trim down to fit your pans.
Make short work of any baking project with the gold standard KitchenAid mixer.