Last Updated on May 9, 2023 by David Michael
Super Bowl Party
Disclosure: This post may contain affiliate links, meaning we may earn a commission if you make a purchase using our links.
Are you ready for the big game? Whether you're hosting a Super Bowl party or just looking for some delicious game day snacks, we've got you covered with our favorite recipes that are sure to be a hit. From classic comfort foods to snacks and cocktails, these recipes are perfect for any occasion. Game day or any day these are all winners.
A classic crowd pleaser. Make our nachos with as much or as little as you want.
GET THE EVERYTHING NACHOS RECIPE
Bring out a rack or two of our oven baked ribs. With a dry rub that packs a lot of flavor you don't need to cover these with sauce. Easy to serve and eat without fear of dripping sauce.
GET THE OVEN BAKED RIBS RECIPE
Queso
Served on its own with chips, or use it as a topping for nachos. Our queso is easy to throw together. Sodium citrate is our secret ingredient for a silky smooth finish.
GET THE QUESO RECIPE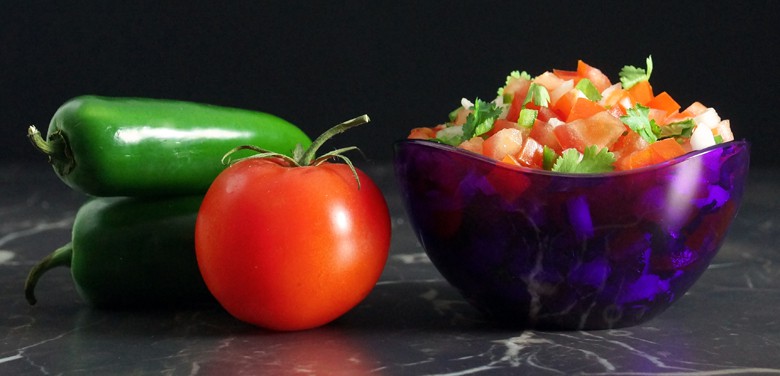 Is it even a party without salsa? Bring fresh salsa to the table – it goes with just about everything. Making fresh salsa lets you control the heat, from barely there to raging inferno.
GET THE SALSA RECIPE
Freshly made guacamole may just steal the show. Ripe avocados are key – buy them in advance if they aren't perfectly ripe. This is one recipe that may need to be doubled, it's always one of the first to go. Serve with tortilla chips, or as an additional side with nachos.
GET THE GUACAMOLE RECIPE
Black bean dip comes together nearly instantly if using canned black beans. Just a few ingredients blend together to make a dip that brings together the best of south western flavors. A rich and filling dip for your party.
GET THE BLACK BEAN DIP RECIPE
Next level beer cheese with the bold and savory flavors of classic Welsh Rarebit. Covered in, and served with pretzels. This party ready snack is welcome at any game day party – or any snacking opportunity.
GET THE WELSH RAREBIT CHEESE BALL RECIPE
Serve up a pitcher or two of bloody Mary's, especially if the big game coincides with brunch. I like to offer a bunch of garnishes and add ins. You can certainly tailor the offerings to your crowd.
GET THE PITCHER OF BLOODY MARY'S RECIPE
Enjoy Your Super Bowl Party!
So gather your friends and family, turn on the game, and enjoy these winning recipes! Have fun and enjoy the game.
Recommended Super Bowl Party Products
Immerse yourself in the game with a large screen TV. This led from Sony boasts 4K resolution and a speedy 60 Hz refresh rate for super smooth action.